As restrictions begin to lift and shops and hospitality begin to open their doors, there is a great deal that operators need to take into consideration when opening. Although lockdown is easing, social distancing and safety measures are still very much in place and the public will still need reminders of the guidelines.
We have pulled together several tried and tested strategies for reaching local communities as we work our way through this new but exciting period of lockdown.
Reach the 'un-reachable'
Digital out of home has developed rapidly in recent years. Bringing together the benefits of out of home with the insights of online advertising and the immediacy of digital, the eye-catching screens have become a staple on our high streets.
By engaging with consumers in contextual environments, such as in shopping centres or places of work, marketers can strengthen an organisation's messaging whilst lifting awareness, consideration, and intent. Communicorp UK's DOOH agency GOMO, develops this concept further by moving with the audience and reaching areas traditional marketing would not usually reach.
Unlike static media, iWalker technology uses a clever wearable design delivers the right content to the right people via facial detection. Alternatively, the iVan manages this on a much bigger scale by using its striking 3 LED screens to command the attention of queues outside supermarkets and shopping centres. GOMO has delivered time sensitive, attention grabbing messaging throughout the pandemic for a number of organisations and brands across the UK, all whilst remaining socially distanced and COVID compliant.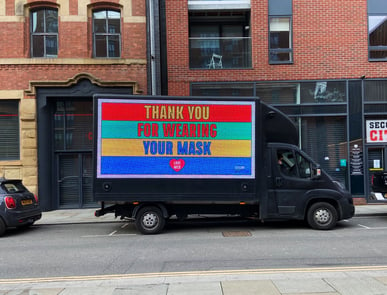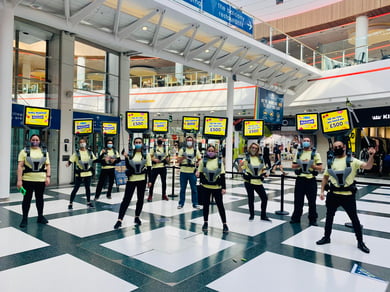 Speak to the right people at the right time
Radio offers one of the most unique combinations of targeting opportunities that enables advertisers to efficiently reach their audience and optimise their advertising effects. A recent study by Radiocentre around the targeting capabilities of different media placed radio top of the list. As the most flexible medium, it can be used to target audiences in a variety of ways, including:
Geographically
Demographically
Time of day/day of week
Consumer context
Addressability
Whilst reaching a large target audience, radio is also proven to excel in a crisis. The medium is consistently found to be among the most trusted sources of news and information with 77% of audiences trusting radio more than any other media.
Timely information has never been more valued. With commercial media being the first port of call for the general public throughout 2020, radio has become something of significant value. Throughout the past year, commercial radio stations commitment to up to date coverage has increased both in frequency and duration, and with more coverage available to audiences than ever before, listeners have increased to nearly 36 million.
Communicorp UK has delivered strategically placed messaging to its 3.2 million listeners for the English, Welsh and Scottish Government throughout the pandemic. With reactive information placed in prime national advertising spots, the government have been able to reach communities with a quick and responsive turnaround.
Further to this, local councils across the UK have released their own local messaging to drill down into areas in each region. Whilst the government tier system was still active, localised and area specific messaging was broadcast to towns and cities across the UK, again providing concise and useful alerts to the public.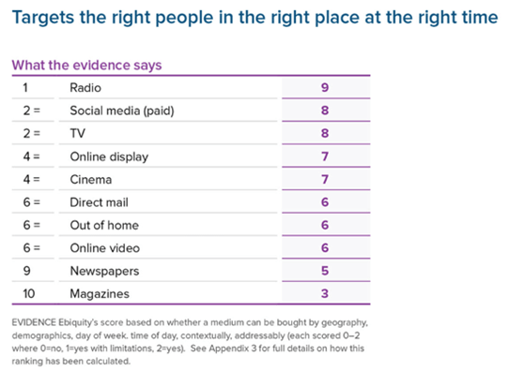 Source: Radiocentre
Think outside the box
Yes, new methods of advertising will always maximise a communications strategy, however what is a good strategy without good creative? The creative idea and the quality of your marketing can have a huge impact on its commercial success. Advertising studies show a strong link between creative excellence and effectiveness and an idea that stands out amongst the crowd will always achieve better results than repeating the same formula.
A big issue for local authorities throughout the pandemic has been communicating with teenagers and advising on the dangers of breaking the lockdown. Our in-house creative agency, Mind Field, worked with Northamptonshire County Council to develop a behaviour challenging campaign, that was not only eye-catching but appealing to the target audience of 15-19 year olds in the county.
The 'This is not a game' campaign took the often overlooked government advertising and turned it on its head completely, not just appealing to youngsters but also flipping the current coronavirus guideline narrative on its head.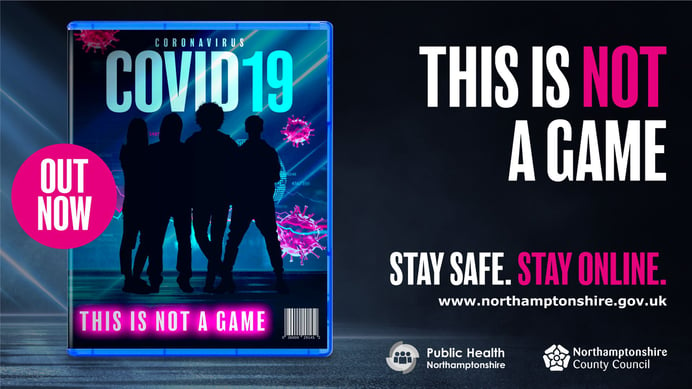 Source: Mind Field
Click here, to find out more about how Communicorp UK can help your team reach new audiences around the UK or speak to one of our Account Managers to see how we can maximise your communication strategy as we exit lockdown.